Continuing our look at prospects considered the most likely to be selected by the Redskins with the fourth overall pick in next month's
NFL Draft
, today we turn out attention away from the glamorous, high-profile quarterback position to the blue-collar, concrete-and-steel position of offensive left tackle.
Below you will find biographical data, scouting reports, draft projections, rankings and videos on
Oklahoma St. LT Russell Okung
.
Those hearty enough to wade through to the end will find my quick take on the player himself and, on the premise that they will use and not trade their top pick, my thoughts on whether or not the Redskins will and/or should draft him.
Bon appetit.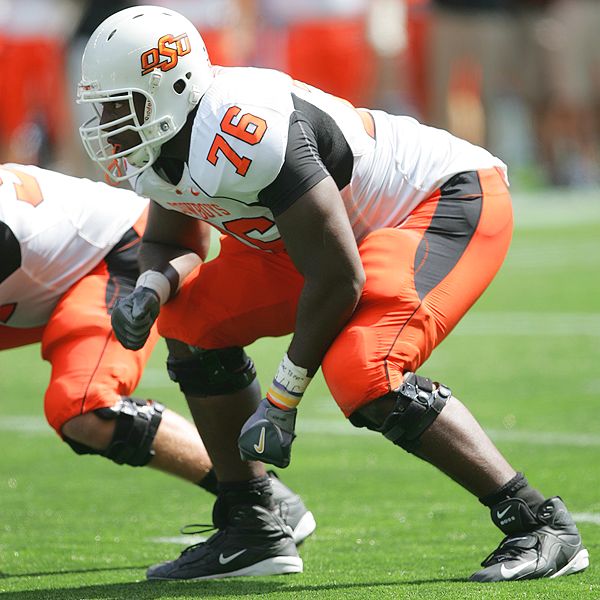 Height: 6-5
Weight: 305
Born: 10/7/87
College: Oklahoma St.
High School: Hope (TX)
BIOGRAPHY
Russell Okung (born October 7, 1987 in Fort Bend, Texas) is an American football offensive tackle for the Oklahoma State Cowboys. He is considered one of the best prospects available for the 2010 NFL Draft ...